See all our open positions listed below. We are always looking for new enthusiastic talent!
Careers
See all our open positions listed below or submit an open application.
With Spinverse, you can help our customers tackle and solve global challenges
Spinverse team is growing, and we are now looking for a Project Manager with manufacturing background to join the team and help our customers build innovation projects for sustainable industries.
Spinverse is the Nordic leader in innovation consulting, helping customers grow and solve global challenges with innovations. We are proud to be able to contribute to projects that drive towards making this world a better place: oftentimes our projects are related to digitalization and sustainability in the areas of manufacturing, energy, health technologies, bioeconomy, circular economy, smart cities, built environments, to mention a few examples. We are committed to support customers to secure public funding, find partners for collaboration and make an impact with groundbreaking innovations.
As a Project Manager you will be joining our experts in the Manufacturing team. Your role will be overseeing customer projects related to innovative sustainable solutions in manufacturing industry. The project teams lead by you are supporting customers to crystallize the project objectives and business strategy, find suitable partners, and secure public funding. The project work can include topics such as assessing technology alternatives, helping customers in concepting their solutions, analyzing competition field, etc. As a Project Manager you will be providing consulting and advice to the customers and project teams in the area of your professional expertise.
This requires you to have expertise in manufacturing business and strong project management skills, including the ability to facilitate discussion, provide insights, delegate tasks, track project progress, maintain and inspire a productive work environment.
Skills and experience that would help you succeed in this position:
Expertise in the area of automation and manufacturing industries, battery value chain, recycling, advanced materials and industrial applications
Experience in Project Management, ability to maintain and inspire productive work environment
Experience in consulting
Excellent networking and communication skills, ability to listen, observe and facilitate problem solving
Interest in technology and innovation
Industry experience in R&D, manufacturing, investment projects, and business development.
Experience in funding and grant proposal writing, understanding of EU funding instruments and proposal preparation is a valuable advantage but not an absolute must.
How to apply

Please submit your application letter and CV no later than Oct 14th 2022. For more information on this open position, do not hesitate to contact  Timo Ropponen, Director and Team leader for Manufacturing.
Join our committed colleagues who are proud to make an impact on global challenges together with the customers!
ABOUT SPINVERSE Spinverse is the Nordic leader in innovation consulting, helping customers grow and solve global challenges with innovations. Our experts are committed to support customers to secure public funding, find partners for collaboration and make an impact with groundbreaking projects. Digitalisation and sustainability are driving the need for our customers to renew and grow through innovation. These customers range from the most disruptive large enterprises to smartest growth companies throughout Europe. www.spinverse.com.
Contact person:
Timo Ropponen
+358 50 588 0440
Spinverse is the Nordic leader in Innovation Consulting, specialized in creating open innovation ecosystems, funding, corporate renewal and boosting growth. We drive innovation in all key industries: health, electronics, ICT & security, circular bio-economy, manufacturing and energy to solve the major global challenges.
Our customers range from largest corporations to the smartest growth companies in the Nordic countries and other parts of Europe. We help our clients to manage innovation portfolios, build project plans, select partners, find funding and lead the projects. Together with our clients we build new businesses from 100 M€ upwards.
Spinverse employs more than 60 international professionals at its offices in Finland, Sweden and Germany.
To increase our delivery capacity and client reach, we are looking for experienced freelancers around Europe. You will be involved in a wide range of consulting assignments, typically in the areas of Open Innovation, corporate renewal and growth.
Our value proposition for the freelance partners is a win-win relationship that allows the freelancer to:
better focus on assignments in their core areas of expertise and together win assignments that neither of the partners alone could sell or deliver;
increase the sales and the share of billable hours by leveraging the Spinverse brand as well as marketing and sales resources;
leverage Spinverse's capacity of delivery support and administration to reduce the time spent on supplementary activities.
We are looking for different freelancers for a variety of roles, including:
Bid writing expert, with successful track record in national and EU funding instruments and proposal preparation;
Multi-party program and ecosystem expert, with good project work and management skills in certain industries or across industry boundaries;
Customer relationship guru, capable to act as the interface between the client and Spinverse's program execution team.
Relevant Competencies:
M.Sc. or D.Sc., for example in engineering, industrial management, economics or natural sciences
Excellent writing and presentation skills in English (especially technology-related), other European languages are a plus
Business and / or industrial experience especially within bio-refining, ICT (e.g. 5G, cyber security, FinTech, AI/ML, BigData) or Industry 4.0 (e.g. digital twins, sensors, data analytics) sectors as well as private fundraising and public funding applications (National/EU instruments)
Understanding of business cultures of entrepreneurs, corporate executives, scientists etc.
Good social skills and ability to interact with customers and project stakeholders in a client-oriented way
Strong problem-solving skills and ability to challenge the customers
Ability to prioritise and attention to detail
To express your interest in the freelancer relationship, please send your LinkedIn Profile URL or resume, cover letter (max 500 words) with an indication of your typical daily rates in relevant projects. We would also appreciate you to fill in the Freelancer Profile sheet for matching experts to client assignments. We will be contacting you as soon as we have reviewed your proposal.
Contact person:
Dijana Soininen
+358 400 248 973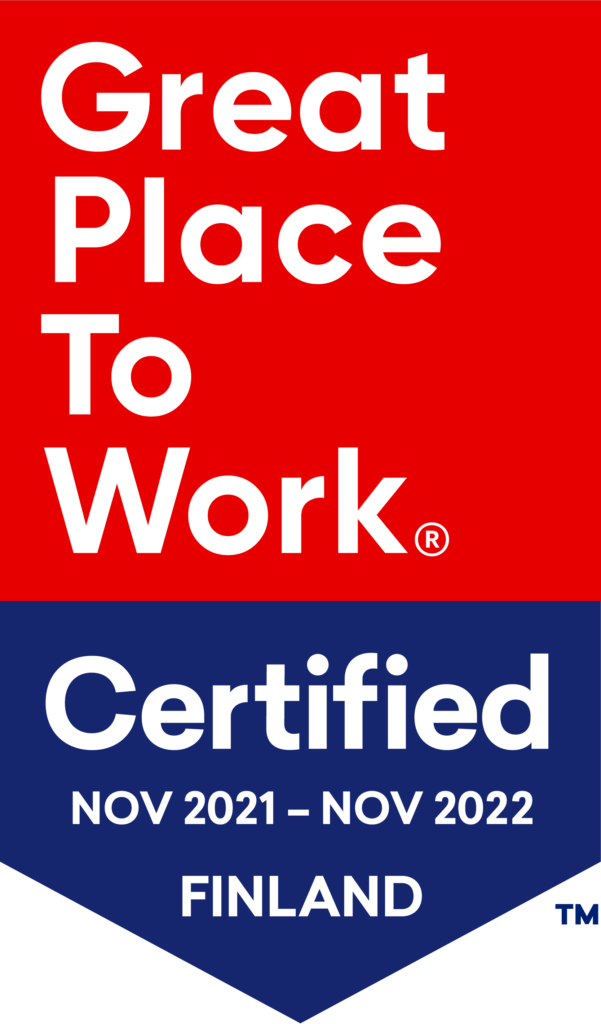 open application
Didn't find a suitable position for you published here?
Send your application here:
Contact us
Dijana can tell you about our career opportunities!