Client News
Spinverse News
- News article -
Shaping the Future with Functional Materials
7 Sep 2010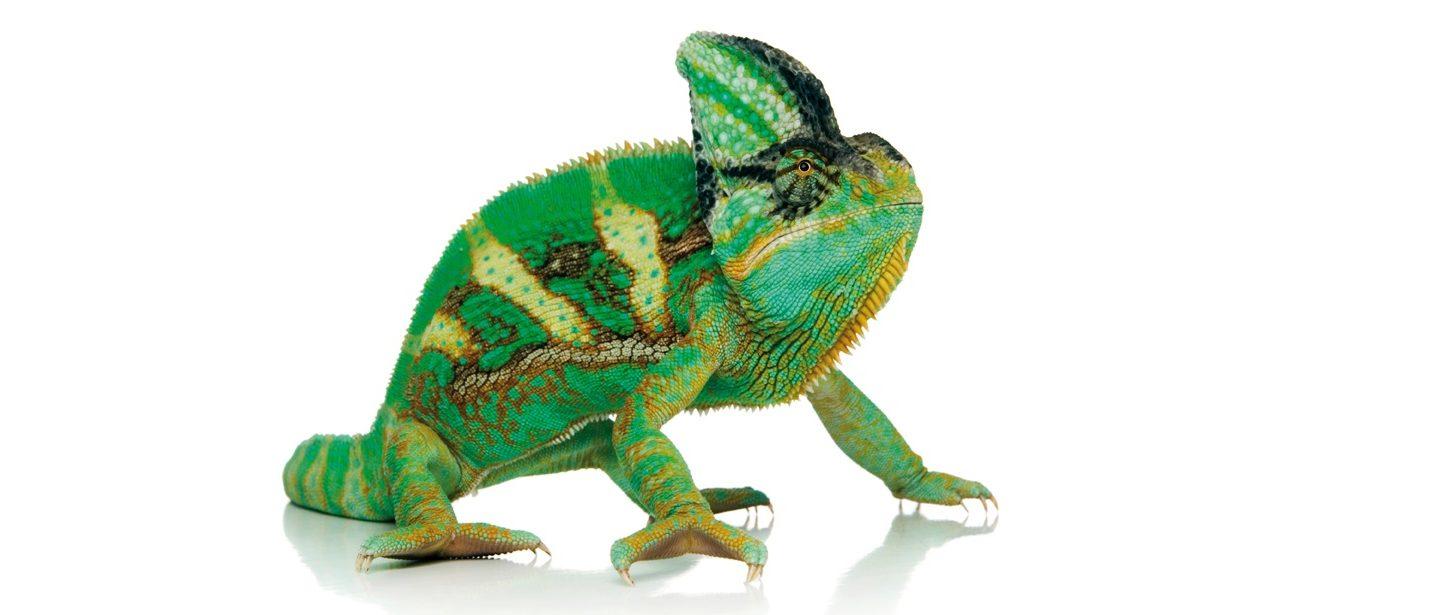 The chameleon, the symbol of the Tekes Functional Materials Programme, reminds us that nature knows how to effectively make and use functional materials.
Article originally published in Kemia-Kemi, 5 (2010), 42-43.
High quality materials research is a key competence area in Finland which is expected to revitalise Finnish industry. Application-driven materials R&D will create new solutions for selected application areas such as bio-medicine, energy technologies, and printed electronics.
Materials research is a strong and active field in Finland. To exploit this capability and drive research towards selected future applications, Tekes, the main public funding organisation, has set up the Functional Materials Programme.
The total funding for the seven year programme is €205 million, of which Tekes accounts for €84 million. Currently the portfolio consists of 28 university-driven research projects and 28 industry projects, with over 100 industrial companies involved. The high involvement of industry partners is partly due to the use of consortium research projects, in which public research organisations and companies effectively join forces.
Several research areas are covered including understanding material properties, control and tailoring of materials and functionalities, processing aspects, and new materials-based applications. The Programme puts special emphasis on environmental aspects and life cycle management by funding dedicated research projects as well as by raising awareness among researchers by organizing workshops.
From research to applications
The Functional Materials Programme focuses on four thematic areas: Biomaterials for medical use, Material and processing solutions leading to cost-effective mass-manufacturable intelligent structures, Responsive materials, and Novel materials for energy technologies. Projects aiming to develop new solutions in these areas are funded.
Biomaterials are studied, for example, in the Regenerative Active Matrix project (University of Helsinki) in which a new method for tissue regeneration using the patient's own cells is being developed. The technology has been patented and clinical tests are being done both in Finland and abroad, starting with treatment of burned skin. The research has recently been extended to the regeneration of other tissues, in particular for treatment of severe heart tissue failures.
Printed intelligence or printed electronics is another active area where advanced materials and processing technologies are combined, leading to a variety of novel applications such as smart packaging, simple diagnostics, organic electronics, OLED lighting and solar cells. There are projects studying paper-based electronics (Åbo Akademi University) as well as printing of biomaterials for biosensors or implants (Helsinki University & VTT).
Renewable energy is a big topic globally. Our projects provide new material solutions for solar cells and novel batteries. Solar cells are very promising and are of great research interest, emphasised recently by the Millennium Prize given to Professor Michael Grätzel.
Battery research serves as an example of a comprehensive effort towards development of the next generation of energy storage systems for electric cars and covers research on new chemistries for anode, cathode, and electrolyte materials for lithium ion batteries (Aalto University & University of Eastern Finland) as well as industrial development of novel battery designs (European Batteries Oy) and recycling processes (Akkuser Oy).
These projects are done in close cooperation with top-flight international research partners and companies.
Partners welcomed
When building new projects, the end-user's needs are taken into account and product value chains recognised to find the most critical research areas and opportunities. International cooperation is fundamental for each project in order to form world-class research consortia capable of transferring the results to real future applications.
We have an active multi-disciplinary network of specialists from different fields in academia and industry working closely together. Foreign partners, both research groups and companies, are invited to join the projects – and to utilise and expand our core network.
Further information from:
markku.heino@spinverse.com
The writer is a leading materials specialist and Programme Coordinator of the Tekes Functional Materials Programme
- Contact us -
Want to learn how Spinverse could help you? Contact us now!