Innovation Challenge
Find out-of-the-box ideas to boost your innovation strategy
Contact us
- In a Nutshell -
New ideas and partners for joint collaboration
Is open innovation part of your strategy? Do you want to access the possibilities of new technologies? Are you looking for new ways for collaborative R&D? Spinverse has developed the Innovation Challenge concept to strengthen the role of open innovation in our customers' strategies. Launching an Innovation Challenge will help you to find new ideas, solutions and committed partners to solve your critical challenges and to build new business. Spinverse has a track record in arranging a variety of Innovation Challenges for large corporations, which have led to joint development and piloting of the winning solutions in practical applications.
How does the Innovation Challenge work?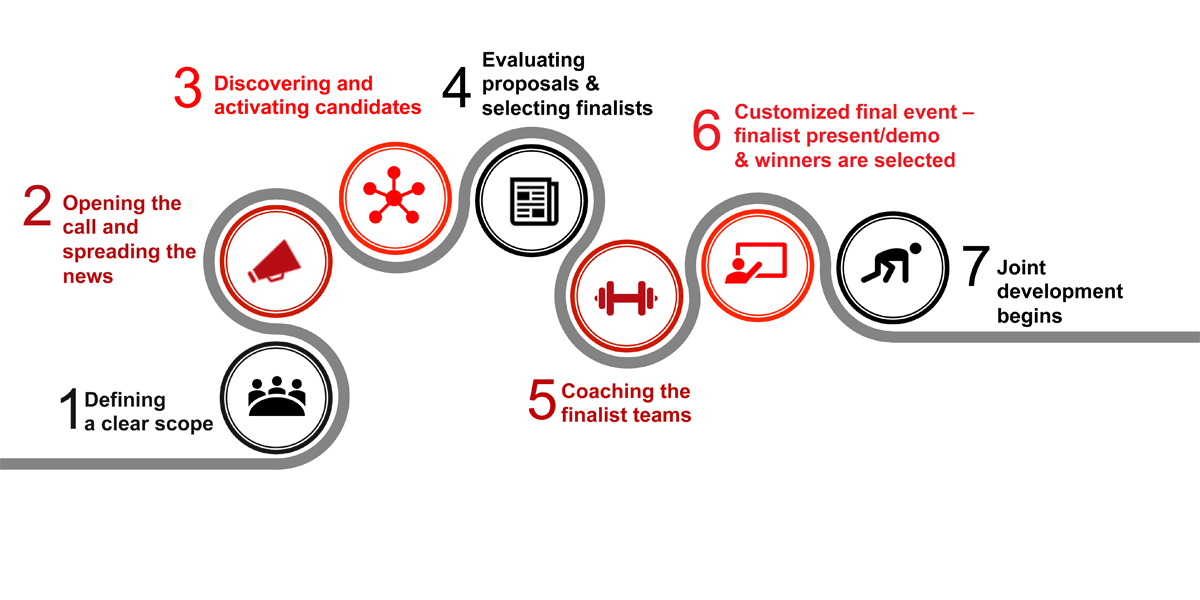 - Contact us -
Want to find out more about the Innovation Challenge? Contact us now!
Management
Managing and facilitating the entire Innovation Challenge so that you can select the best ideas according to your needs
Defining the challenge
Our experienced team assists you in determining a clear scope for the Innovation Challenge
Finding the right candidates
Identifying and activating potential candidates from extensive contact networks
Coaching
Ensuring that submitted proposals match your specific challenge by providing coaching for finalists
Facilitating the final event
Customizing a final event, in which finalists present their solutions and you select the winners
Begin collaboration
We can help you to build and run co-development projects with the winning solutions
- See our Innovation Challenge references -
Read about our work