- Blog article -
"CTO of the Year makes gold from waste" – Pekka Koponen's column in Kauppalehti
29 Jan 2013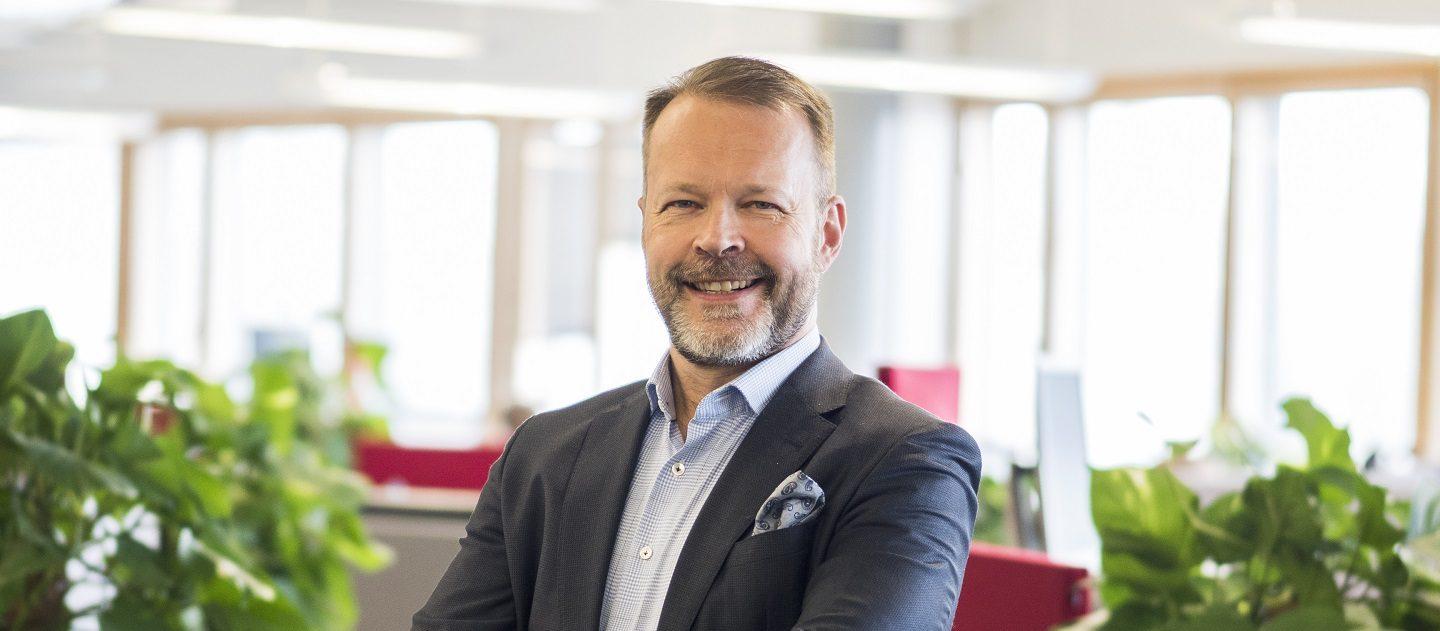 Finnish Chief Technology Officers have stayed optimistic according to the CTO Survey 2013, which was published last week. Almost half of the CTOs believe in increasing their R&D investments and nearly a third their recruitments. The number has however decreased from the last two years.
Collaboration between the value chains of different branches of industry is more attractive in an increasingly tougher situation. Product development is done together with clients, suppliers and research institutes. Innovative SMEs from Finland and abroad interest all as partners and more of them are needed on the market.
Pekka Ala-Pietilä's ICT 2015-working group's report also promises to improve SMEs financing possibilities. The new funding program should bring 70-100 million new seed money in a year. In order for it to happen, the government must find competitive conditions to attract new money from abroad, industry and pension companies.
New programs which fund high technology SMEs have arisen in Finland, such as Tekes' Vigo-program. These are suitable especially for ICT sector companies.
Mikko Kosonen takes forward Sitras Industrial Symbiosis program. Large industrial plants need to be very efficient to work in Finland. That's why branch currents and waste have value. Large enterprises are rarely enough dexterous to benefit from these, because the business is relatively small.
This area has been discovered by CTO of the Year, Kenneth Ekman, who's company CrisolteQ recycles industrial metals from cobalt to gold.
Suomalaiset teknologiajohtajat pysyivät optimistisina viime viikolla julkistetussa CTO Survey 2013-tutkimuksessa.  Lähes puolet heistä uskovat kasvattavansa tuotekehitysinvestointeja ja lähes kolmannes rekrytointejaan. Luku on kuitenkin pienentynyt kahdesta edellisestä vuodesta.
Tiukkenevassa tilanteessa yhteistyö teollisuudenalojen välisissä arvoketjuissa kiinnostaa yhä enemmän.  Tuotekehitystä tehdään asiakkaiden, toimittajien ja tutkimuslaitosten kanssa.  Innovatiiviset pk-yritykset Suomesta ja ulkomailta kiinnostaisivat kaikkia kumppaneina ja niitä kaivattaisiin markkinoille lisää.  Pk-yrityksistä on tullut seksikkäitä.  Niihin halutaan töihin sekä pitkältä teollisuusuralta että koulunpenkiltä.
Myös Pekka Ala-Pietilän ICT 2015-työryhmän raportti lupaa parantaa pk-yritysten rahoitusmahdollisuuksia.  Uuden rahoitusohjelman pitäisi tuoda70-100 miljoonaa uutta siemen- ja kasvurahaa vuodessa.  Jotta tämä onnistuisi, valtio pitää löytää kilpailukykyiset ehdot, jolla houkutellaan mukaan uutta rahaa ulkomailta, teollisuudesta ja eläkeyhtiöiltä.
Suomeen on viime vuosina jo syntynyt uusia korkean teknologian pk-yritysten rahoittamiseen, muiden muassa Tekesin Vigo-ohjelma.  Nämä sopivat erityisesti ICT-sektorin yrityksille.  Suuria investointeja ja laboratorioita vaativilla aloilla, kuten biotaloudessa tai kaivosteollisuudessa tilanne on paljon huonompi.
Mikko Kosonen vie eteenpäin Sitran teolliset symbioosit-ohjelmaa. Suurten teollisuuslaitosten pitää olla huipputehokkaita toimiakseen Suomessa.  Siksi sivuvirroilla ja jätteellä on arvoa.  Näiden hyödyntämiseen suuryritykset ovat harvoin riittävän ketteriä, koska bisnes on suhteessa pientä.
Tämän paikan on löytänyt Vuoden Teknologiajohtajaksi 2013 valittu sarjayrittäjä Kenneth Ekman.  Ekmanin CrisolteQ Oy kierrättää teollisia metalleja koboltista kultaan.  Kokkolan kemiakeskittymän keskellä kasvanut yritys perustuu huippututkimukseen, vahvoihin patentteihin ja sitkeään työntekoon.  Ekmanin teollinen symbioosi suuryritysten, kuten Kemiran kanssa toimii.
Juhlapuheessaan Ekman peräänkuulutti suomalaisilta yrittäjämäistä sitkeyttä. Venymistä deadlineen tunteja laskematta ja nostamatta palkkaa jos yrityksellä ei ole siihen varaa.  Hän myös muistutti kotimaahan suuntautuneiden teollisten investointien tärkeydestä ja suomalaisen biomassan ja mineraalien mahdollisuuksista.
Suomen uusista kaivoksista viedään tällä hetkellä metallirikasteita jatkojalostettavaksi Australiaan asti.  Se ei ole kovin kestävää kehitystä.
Vuoden Teknologiajohtaja-palkinto jakoi kolmatta kertaa Tekniikan Akatemia-säätiö, EK, Sitra ja Spinverse.  Edelliset voittajat olivat F-Securen Pirkka Palomäki ja Fortumin Petra Lundström.  Nyt oli pk-yrityksen vuoro.
Pekka Koponen on Spinverse Oy:n perustaja-toimitusjohtaja
- Contact us -
Want to learn how Spinverse could help you? Contact us now!