Client News
Spinverse News
- News article -
Canatu is bringing transparent conductive nanocarbon films from research towards products
20 Dec 2010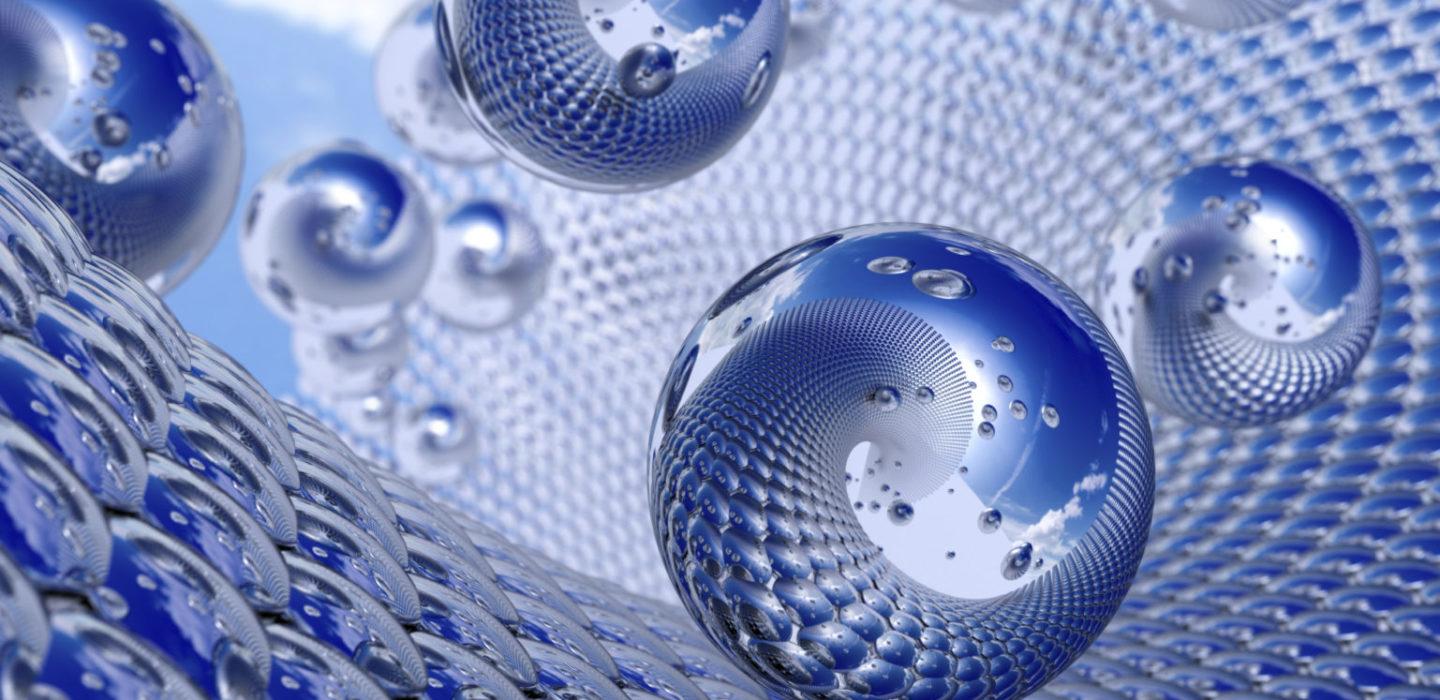 Canatu, a spin-off from Aalto University (since 2004), is developing cost-effective manufacturing of transparent flexible conductive films based on carbon nanomaterials needed for touch screens, sensors and solar cells. Their R&D project done within the Tekes Functional Materials Programme aims to provide a superior alternative to indium tin oxide (ITO), which is brittle and difficult to process and based on scarce natural resources.
The need for such material is high and the global business potential is huge – though the field is also highly competitive. The strong technological competence based on extensive research background and own IPR gives Canatu however a good position, says Dr. Markku Heino, Spinverse, the Coordinator of the Tekes Functional Materials Programme.
Now the company is already building pilot manufacturing facilities and sharpening cooperation with potential customers.
The article written by Esko Lukkari was originally published in Kauppalehti on December 20th, 2010.
Nanoyritys keräsi 4,7 miljoonan sijoitukset
Läpinäkyviin sähköä johtaviin kalvoihin keskittynyt nanoyritys Canatu tähtää jo tuotannon aloittamiseen.
Yhtiö rakentaa parhaillaan Helsingin Konalaan koetehdasta ja tuotannon pilottilinjaa. Teollisen tuotannon on määrä alkaa vuonna 2012.
Canatu sai hiljattain 4,7 miljoonan euron rahoituspaketin. Siinä ovat mukana Inventure Oy, Infosto Oy ja Tekes. Canatu on Tekesin Toiminnalliset materiaalit -ohjelman kärkiyrityksiä. Sen palveluksessa on 11 työntekijää, mutta määrä nousee Konalan koetehtaan myötä pariinkymmeneen.
Yhtiö kehittää uutta yksinkertaista ja kustannustehokasta tapaa valmistaa läpinäkyviä, sähköä johtavia ja taipuisia hiilinanokalvoja. Niitä voitaisiin käyttää esimerkiksi kosketusnäytöissä, sensoreissa ja aurinkokennoissa. Yhtiön innovaatio on niin sanottu nanonuppu.
– Niillä voitaisiin valmistaa parempia lopputuotteita kuin nykyisin käytettävillä ITO-kalvoilla, joiden perusaine on harvinaisiin metalleihin luettava indiumtinaoksidi. Se on kuitenkin hauras, kalliisti prosessoitava ja vaikeasti saatavissa oleva aine. Siksi laitevalmistajat ovat halukkaat korvaamaan sen, sanoo Canatun liiketoimintajohtaja Mikko Kärkkäinen.
Tekesin Toiminnalliset materiaalit -ohjelmaa vetävä Markku Heino sanoo, että Canatun tuotteiden bisnespotentiaali on todella suuri, vaikka alalla on myös kovaa kilpailua. Hiilinanoputkien kanssa kilpailevia tekniikoita ovat esimerkiksi muovipohjaiset sähköä johtavat musteet ja hopeahiililangat.
Canatun tuotealueen markkinoiden kooksi arvioidaan jo nyt seitsemän miljardia euroa.
Konseptilinja Konalaan
Konalan 1 300 neliön tiloihin rakennetaan tuotteiden valmistuksessa tarvittavat kehityslaitteet ja pari miljoonaa euroa maksava konseptilinja. Sillä testataan nanokalvojen valmistusta ja valmistuksessa tarvittavia laiteratkaisuja. Keskeinen osa linjasta on reaktori, jossa luodaan varsinaiset hiilinanoputket.
Yhtiön asiakkaita olisivat suurten kulutuselektroniikkabrändien komponenttitoimittajat. Niistä valtaosa on Aasiassa ja loput Pohjois-Amerikassa ja Euroopassa.
– Suomesta emme ole tunnistaneet asiakkaita, Kärkkäinen sanoo.
Yhtiö on neuvotellut jo joidenkin suurten potentiaalisten aasialaisten kulutuselektroniikkayhtiöiden kanssa yhteistyöstä.
Kärkkäisen mukaan yhden kilometrin pituisesta rullasta nanokalvoa saisi näytön jopa 300 000 mobiililaitteeseen. Rullan ohuuden vuoksi sen ulkohalkaisija on vain 45 senttimetriä.
Konalan konseptitehtaan kokemusten ja testien perusteella yhtiö tekee päätöksen varsinaisen tehtaan rakentamisesta ja sen sijoituspaikasta.
– On mahdollista, että tuotanto aloitetaan Suomessakin, mutta kapasiteettikysymykset ja asiakastarpeet sen lopulta ratkaisevat, Kärkkäinen sanoo.
Canatu Oy
Canatu on spinoff TKK:sta.
Yhtiö on perustettu vuonna 2004.
Innovaatio on nanonuppu eli yksiseinäinen hiilen nanoputki, jonka ulkopinnalla on pallohiilimolekyylejä.
Nanonuput soveltuvat näyttöjen elektronilähteeksi.
Yhtiöllä on 70 omaa patenttia.
Hallituksessa ovat Nokian ex-tutkimusjohtaja Yrjö Neuvo ja Aalto-yliopiston professori Esko Kauppinen.
Kirjoittaja on Esko Lukkari, Kauppalehti.
- Contact us -
Want to learn how Spinverse could help you? Contact us now!