Client News
Spinverse News
- Blog article -
Beneq and Glaston selling technology for photovoltaics manufacturing
3 May 2011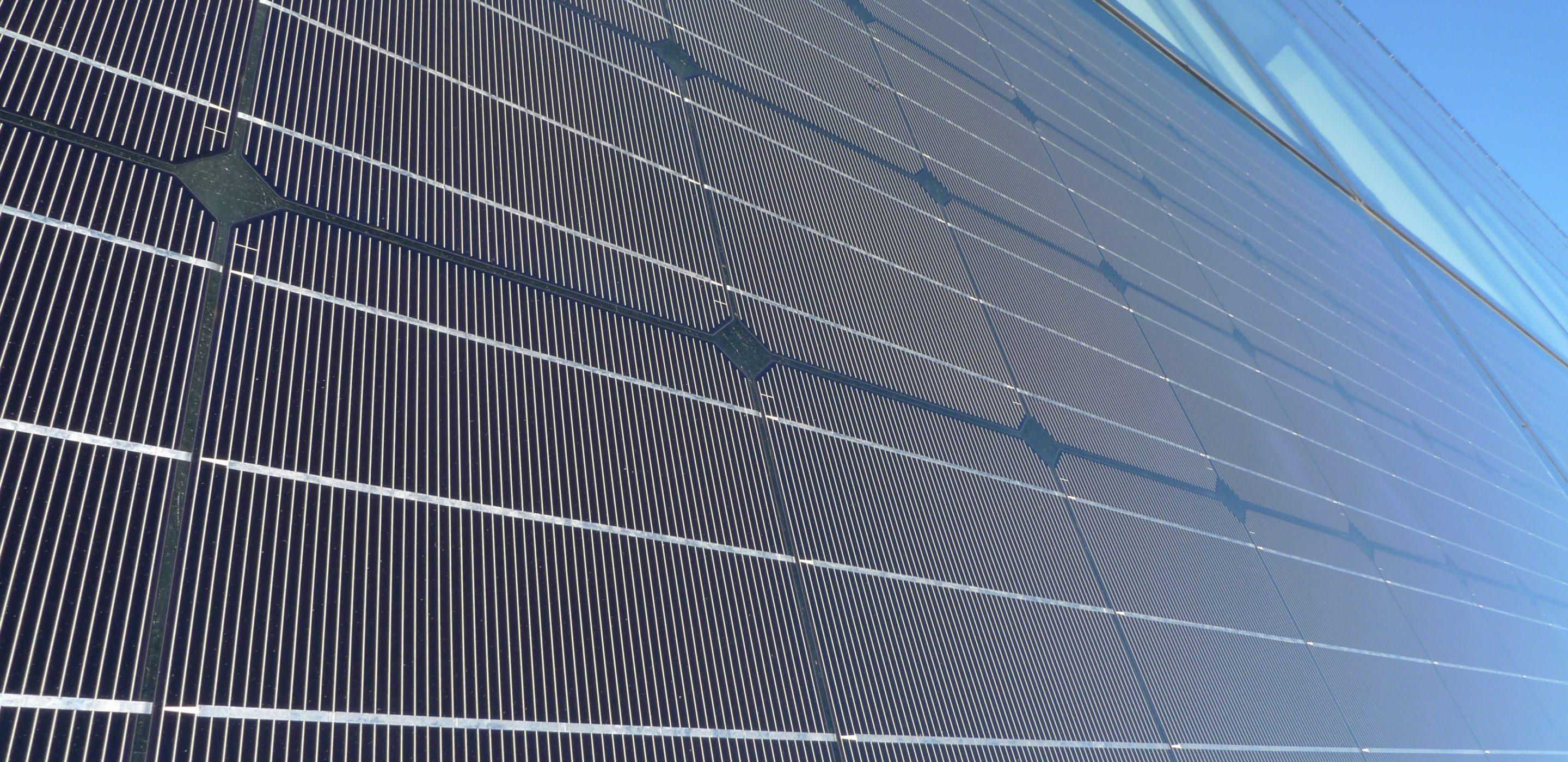 Beneq has developed an online deposition method for transparent conductive oxide (TCO) coatings on large-area flat glass to achieve a cost-effective coating process for photovoltaics. The high conductivity of the TCO layer is critical for effective current collection and transparency to minimize light losses. Now the developed process based on Beneq's proprietary nAERO® aerosol technique has been fully integrated with the high-quality heat treatment line for flat glass CHF Pro™ by their strategic partner Glaston. The result TFC2000™ is a novel continuous offline production concept for high-quality TCO coated glass for the solar industry and other potential applications such as low emissivity coatings for energy windows.
Beneq has made the TCO coating development as part of the Tekes Functional Materials Programme. Their target-oriented work on applying aerosol and ALD technologies in new application areas and systematic building of strategic partnerships have opened a fast lane to transfer the results to global business, says Dr. Markku Heino, Spinverse, the Coordinator of the Functional Materials Programme.
The original article was written by Esko Lukkari and published in Kauppalehti on May 3rd, 2011.
Beneq ja Glaston murtavat japanilaisten monopolia
Beneq ja Glaston toimittavat Kiinaan 14 miljoonaa euroa maksavan ohutkalvoaurinkokennojen lasien pinnoituslinjan. Linjalla aurinkokennojen lasit pinnoitetaan Suomen suurimman nanoteknologiayhtiö Beneqin kehittämällä TCO-pinnoitteella. Se on sähköä johtava ja läpinäkyvä oksidikerrospinnoite.
Vuoden 2012 alkupuolella toimitettavan valmistuslinjan ostaa Kiinassa toimiva pörssiyhtiö, joka on siirtymässä aurinkokennojen valmistukseen. Yhtiö on aiemmin valmistanut muuan muassa kuvaputkia.
Tuotantolinjan toimituksesta Beneqin osuus on kymmenen ja Glastonin neljä miljoonaa euroa. Yhtiöt tekivät yhteistyösopimuksen aurinkokennolasin päällystyslinjojen kehittämisestä vasta viime syyskuussa. Siksi ensimmäisen tilauksen saaminen näin nopeasti oli myönteinen yllätys yhtiöille.
Aurinkokennoissa tarvittavien pinnoitettujen lasien markkinoita ovat tähän saakka hallinneet kaksi japanilaista yhtiötä, Asahi Glass Corporation ja Nippon Sheet Glass. Ne ovat suostuneet myymään asiakkailleen vain pinnoitettua lasia eivät valmistusteknologiaa.
Nyt suomalaiskaksikko on purkamassa japanilaisten monopolia myymällä omaa valmistustekniikkaansa suoraan aurinkopaneelien valmistajille.
 –Markkinoilla meitä voidaan pitää jopa jonkinlaisina häiriköinä, kun ryhdymme myymään valmistusteknologiaa, sanoo Beneqin toimitusjohtaja Sampo Ahonen.
100 miljoonan tarjoukset
Ahosen mukaan Beneqin ja Glastonin linjakonsepti on herättänyt maailmalla suurta mielenkiintoa.
–Meillä on tarjousvaiheessa jopa 100 miljoonan euron toimitukset, hän sanoo.
Glaston on erikoistunut lasin lämpökäsittelyyn eli lasin nopeaan kuumentamiseen ja jäähdyttämiseen. Näin Glaston tuo tuotantolinjan rakentamiseen lämpökäsittelyosaamisen.
Beneq on taas pinnoitusteknologian osaaja ja maan johtavia nanoteknologiayhtiöitä. Se on patentoinut sekä aerosolipinnoitukseen että atomikerroskasvatukseen perustuvia pinnoitustekniikoitaan.
Beneqin liikevaihdon uskotaan yltävän tänä vuonna 15 miljoonaan euroon.
-Viime vuonna meitä rasittivat suuret t&k-kustannukset ja tulos oli vielä miinuksella. Tänä vuonna tuloksemme ennen poistoja oli ensi kertaa positiivinen, Ahonen lupaa.
Tekesin Toiminnalliset materiaalit –ohjelmaa vetävän Markku Heinon mukaan Beneq on kehittänyt TCO-pinnoitettaan osana ohjelmaa.
-Se on esimerkki nanoteknologiayrityksestä, joka on edennyt ALD- ja aerosolipinnoituksesta uudelle sovellusalueelle ja määrätietoisen partneroitumisen kautta päässyt nopeasti globaaleille markkinoille, hän sanoo.
Kirjoittaja on Esko Lukkari, Kauppalehti.
Artikkeli on julkaistu Kauppalehdessä 3.5.2011.
- Contact us -
Want to learn how Spinverse could help you? Contact us now!